The Friday Tip
Once a week we highlight some unique and useful functionality provided by the People Inc. system and send out a related 'tip'. These tips are often based on a support call that we took during the week. Our aim is to help customers get more from using their People Inc. system. If you do not receive these tips but would like to, please contact the People Inc. help desk and ask to be added to the mailing list.
System Updates
7th August 2020
We have recently added five new features to the People Inc. system.
These upgrades are provided free-of-charge. If you are not using the latest version of People Inc. please contact our helpdesk to arrange your upgrade.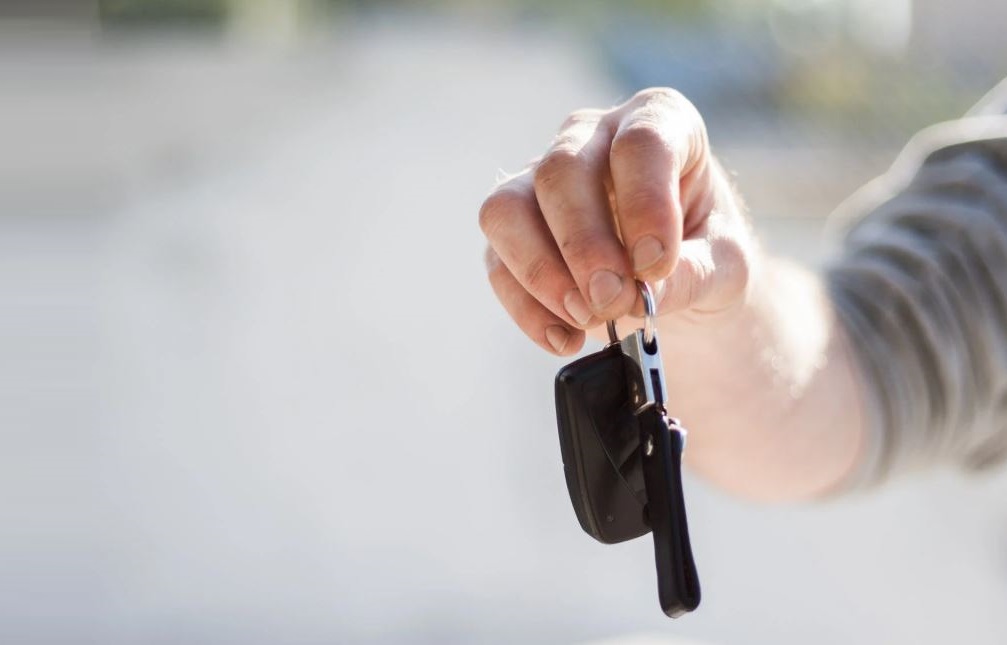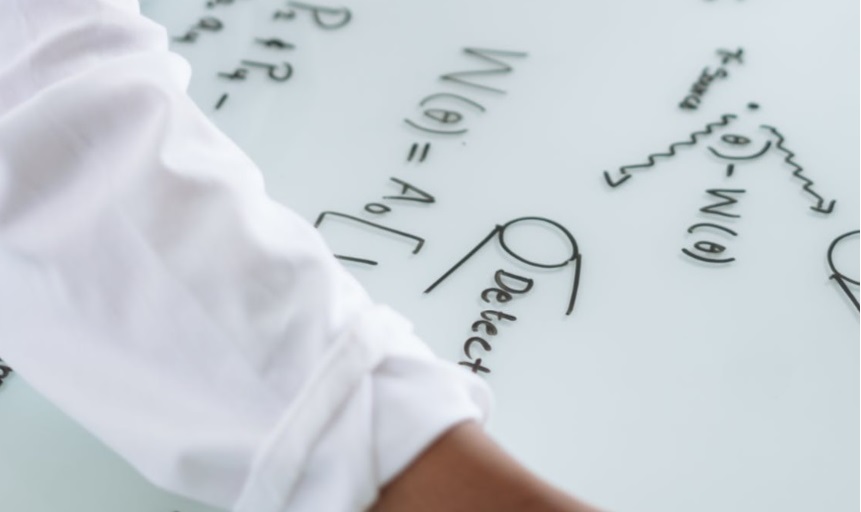 150 Features
31st July 2020
The People Inc. system includes features designed to manage many aspects of HR. We review the functionality provided by the system on a regular basis (and use this to decide on new features included in upgrades).
Most users (or any software product) will only use the features that are most important to them. This might be as little as 30% of the functionality on offer. Here is a list of 150 things that you can do with the People Inc. system.
Click here for the full list. Please contact us if you have suggestions for features that we could include in the next release of the People Inc. system.
Keeping Up-To-Date
24th July 2020
Here are 8 reasons to upgrade your software to the latest version.
Benefit from enhanced functionality and improved ease of use.
Compliance with legislation (and legislation changes).
Gain access to the latest downloads and documentation.
Ensure you can get technical support from our team.
Benefit from the latest security features.
Ensure that any issues that have been identified are addressed.
Upgrades are provided free-of-charge.
By arrangement, our consultants will upgrade your system for you.
If you are not using the latest version of People Inc. please contact our helpdesk to arrange your free upgrade.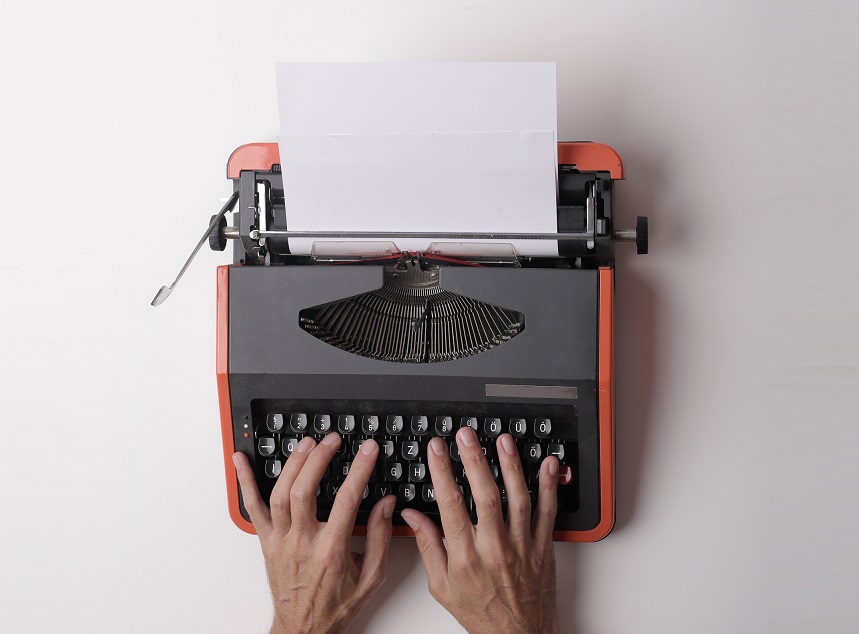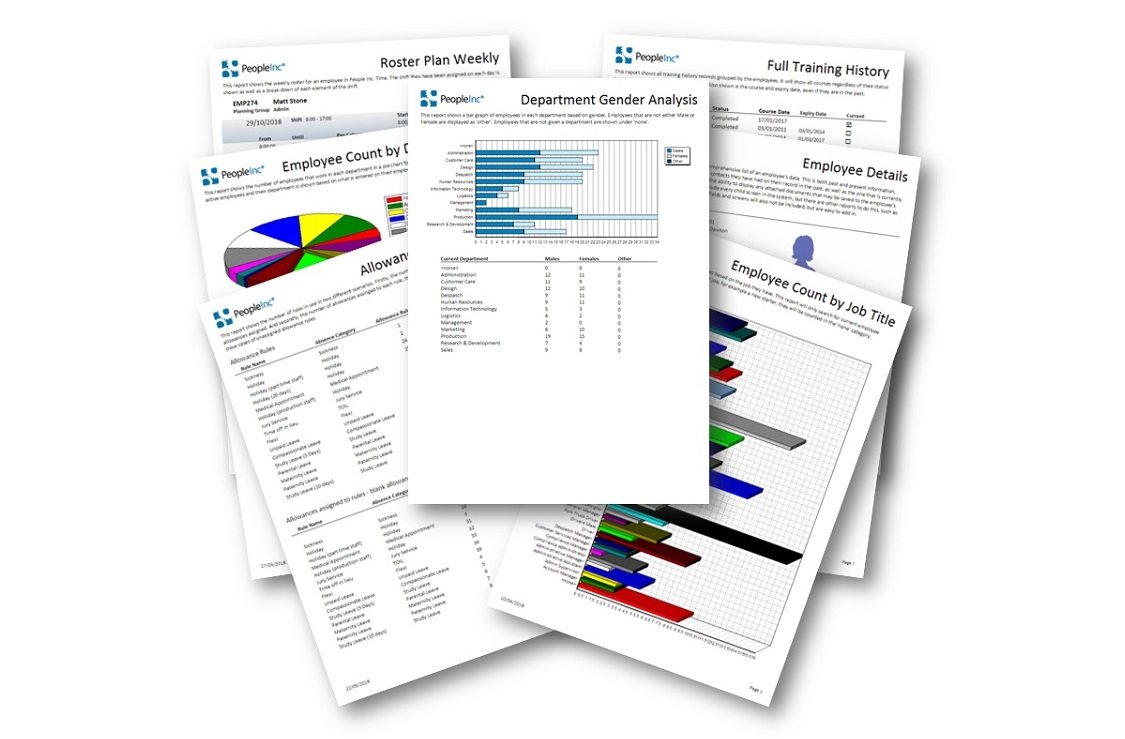 Report Writing Service
17th July 2020
A comprehensive library of reports is included with the People Inc. system, and access to an online library of many many more examples caters for the vast majority of reporting needs.
The People Inc. system includes a flexible, powerful report writer. Users can create there own reports using this tool. They can also copy existing reports and modify them to suit their needs.
We also provide a report writing service. There to help clients with their reporting requirements, our consultants can help design and build powerful bespoke reports based on individual reporting requirements.
Management Reporting
10th July 2020
Monthly and quarterly management reporting has a key role to play within any organisation. Reports created by the HR team help management to understand how the organisation and its workforce are performing.
Accurate and informative management reports can be generated quickly and easily using the People Inc. system. These reports will highlight trends and exceptions, and provide an analysis of HR data across a range of categories or areas.
Examples of management reports covering all areas of HR are available (free-of-charge) for download, either from the Resources page on this website, or via the Report Library Browser.
Click here for details of report examples.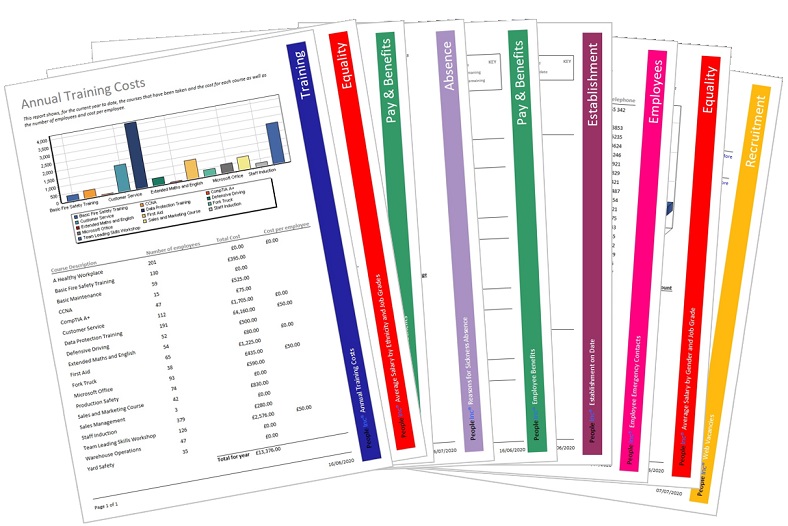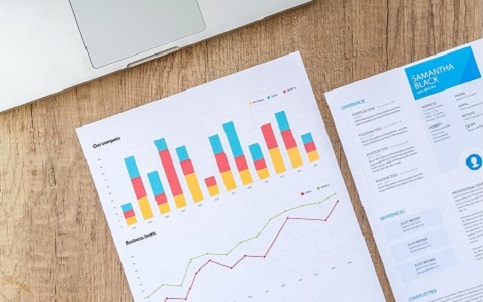 Access to Departmental Reports
3rd July 2020
Providing access to departmental reports is a standard feature of the People Inc. ESS module. Line managers can be provided with a suite of reports that give them an overview of their team from an HR perspective.
This usually includes reports relating to a range of different areas of HR, for example, reports summarising unplanned absence records, reports detailing holiday bookings, and reports relating to employee development (training records and training needs, appraisal history, etc.).
Reports can help managers to look after the needs and welfare of their staff, and will ensure they are aware of any actions they need to take, as well as key dates and deadlines relating to their team.
Click here for details of the People Inc. reporting facility.
People Inc. Webinars
26th June 2020
We run regular webinars to help People Inc. users get to grips with new system features. Recently these have included sessions on managing holiday requests, accessing attendance records online, the new ESS Scheduler tool and the updated People Inc. Employee Directory.
Next week (July 9th at 11am and at 2pm) we are running a webinar looking at the new People Inc. reports that were added to the report library recently, together with the new ESS statistics screen. In August we have a session on Productivity, and then in September we have arranged a session on the new release of the People Inc. ESS.
Click here for details of these sessions.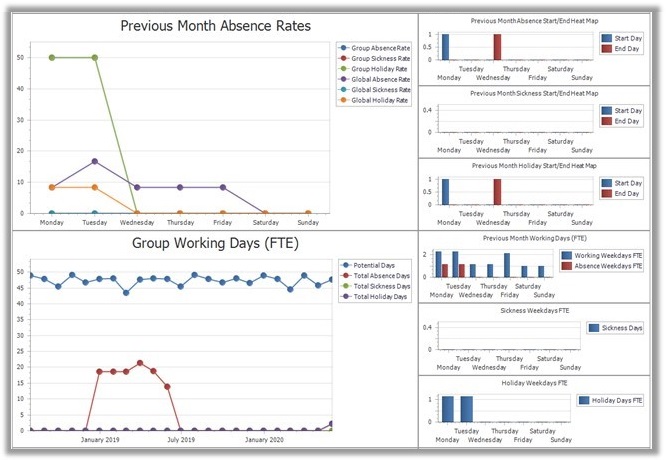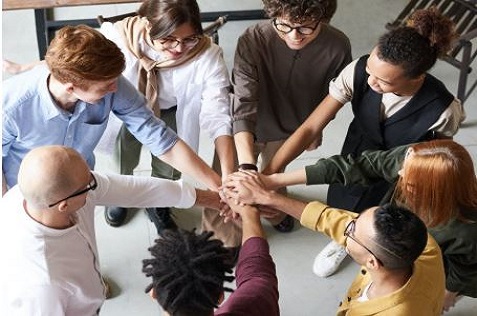 Equal Opportunities Policy
19th June 2020
How does an organisation ensure that every employee understands their responsibilities when it comes to workplace equality?
Individuals will have been asked to read through an equal opportunities policy when they started working for the organisation (and copies of all HR policies should always be available to them). The message provided by these policy documents will help to ensure that employees value and respect all members of staff and promote equality in the workplace.
People Inc. can be used to ensure that employees read and acknowledge HR policies. This feature can be set up so that a document needs to be re-read periodically, This helps reinforce the message the policy contains.
Click here for details of the People Inc. HR Policy add-on.
Monitoring Diversity
12th June 2020
There are well-proven benefits in ensuring that there is diversity within an organisation's workforce. As well as helping to attract the very best talent, understanding and building on the views and the culture of employees from a wide variety of backgrounds will enable an organisation to adapt and thrive.
Monitoring diversity is an essential part of implementing a successful equal opportunities strategy; it helps to highlight workplace inequality, and can lead to a better understanding of the underlying causes of discrimination.
The People Inc. reporting feature provides a variety of ways to monitor equal opportunities and diversity.
Click here for details of report examples.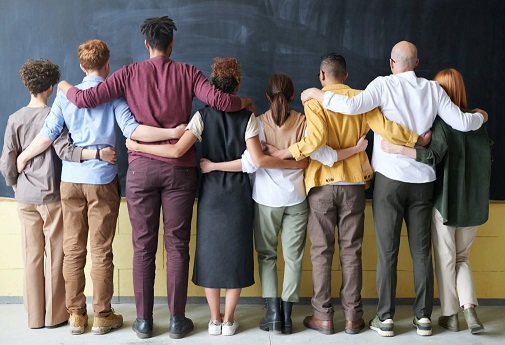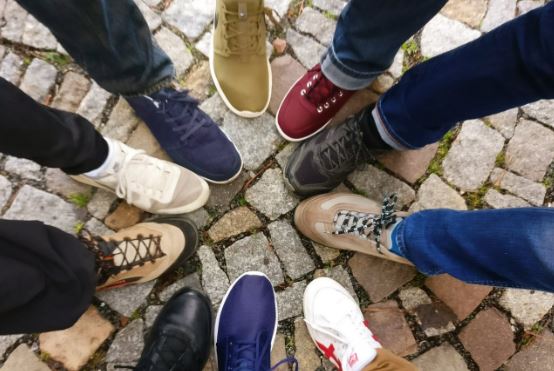 8 ways that People Inc. can help promote diversity
5th June 2020
Here are 8 simple ways that People Inc. can help promote diversity within your organisation.
Recruitment: record and monitor diversity information for applicants
Reporting: analyse HR records to help identify equality issues
HR Policies: manage sign-off on equality policy documents
Training: ensure that all staff have attended diversity training
Statistics: make equality info visible via the ESS indicators/dashboard.
Communication: publish diversity committee findings via the ESS news
Grievance: register and manage grievance details within the system
Disciplinary: register details on disciplinary incidents within the system
Emergency Volunteering Leave
8th May 2020
The government has introduced Emergency Volunteering Leave as a statutory right to enable workers to take time off to volunteer in the health or social care sectors. There are exceptions, but the majority of workers, are now entitled to take this new category of leave, provided they have an emergency volunteering certificate (issued by a local authority, the NHS Commissioning Board or the Department of Health).
Employees need to give their employer at least three working days' notice in writing together with a copy of the certificate.
There are certain situations, however, when an employee is not entitled to undertake a period of emergency volunteering leave.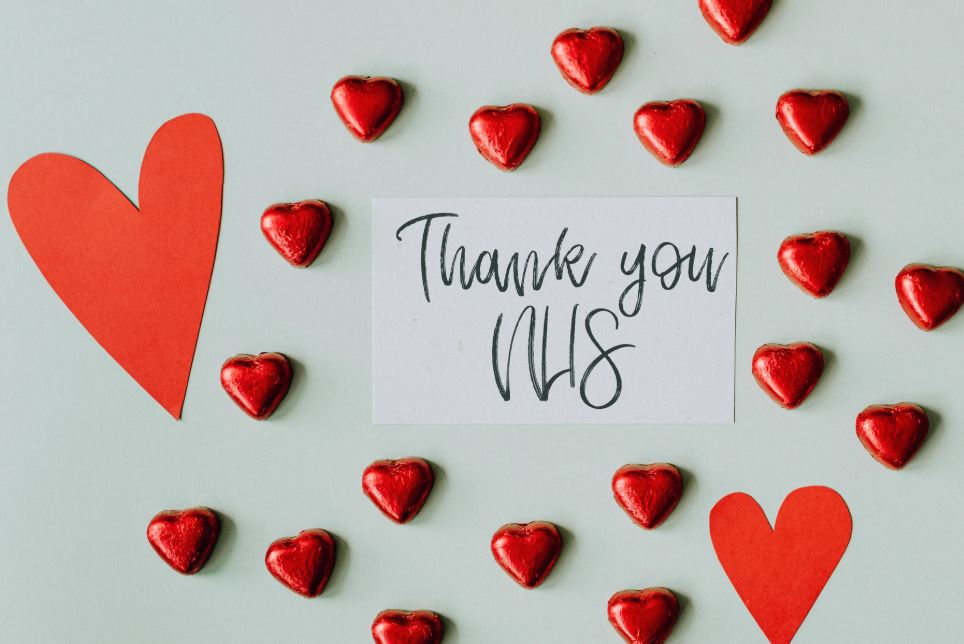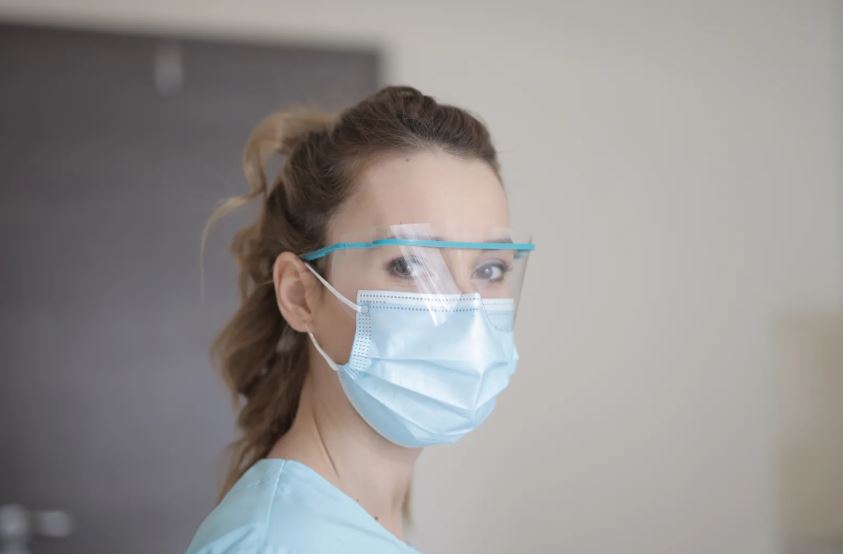 Absence from Work (coronavirus)
1st May 2020
There are several categories of absence relating to the coronavirus pandemic. These can all be recorded and managed within People Inc.
Users should record details of the period that staff are furloughed; they will need to retain records relating to the time employees are on this scheme.
If staff have contracted the virus they will be registered as sick (in the same was as they would have sickness records for other illnesses).
Records for staff who are self-isolating need to be recorded. In addition some employees will need time off to assist others who have to self-isolate.
Where an employee has had a letter from the NHS declaring them vulnerable they will need to stay at home (shielding, for at least 12 weeks).
VE Day
24th April 2020
Just a quick reminder, this year the early May bank holiday has moved from Monday 4th May to Friday 8th May. This was done to commemorate the 75th Anniversary of VE Day.
If you have not done so already you should update the Bank Holidays within your People Inc. system to reflect this change. Bank Holidays are assigned to each Company within People Inc. to accommodate organisations with staff in a number of different regions.
Once the Bank Holiday is registered, the system will automatically adjust the time associated with absence bookings for you. For new entries this happens straight away; for existing records this will happen overnight.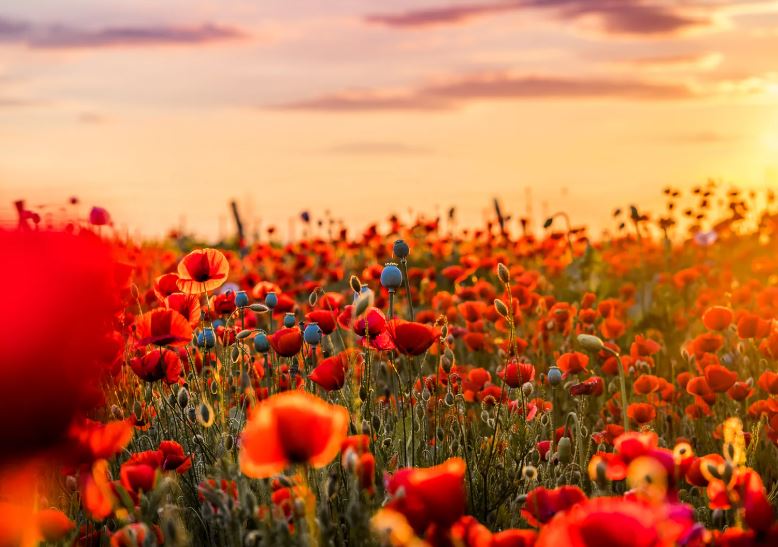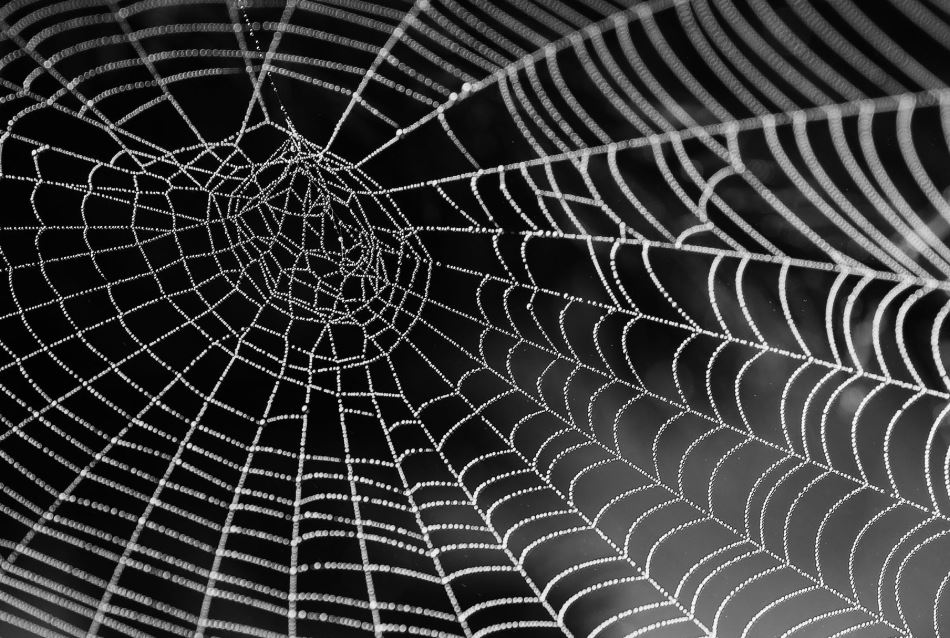 People Inc. via a web browser
17th April 2020
While most users have a copy of People Inc. installed on their PC, it is also possible to access the system using a web browser. To do this you need an optional People Inc. tool called the People Inc. Web Client.
The Web Client provides access to all employee details, file attachments, and historical records (and this information can be updated in the normal way). And there's more: letters and reports can still be generated.
The same user accounts are used when the system is accessed using the Web Client. If a user can normally only see employee information for staff working in a particular location then this is still the case when they use the Web Client.
Click here for more information.
Carry Over
10th April 2020
During the coronavirus shut down, staff should still book and take paid leave, even those furloughed under the Coronavirus Job Retention Scheme.
Normally employees should use their paid holiday in the current leave year. Where this is not possible, a new temporary law entitles employees to carry over up to 4 weeks' paid holiday. This applies for example if they are too sick to take holiday before the end of the leave year, or if they have had to continue working and cannot take holiday. This carried-over holiday can be taken at any time over a 2-year period.
If this affects your organisation you will need to either make some changes to the settings that manage carry over within People Inc. or look to carry over holiday manually at the end of the leave year (both this year and next)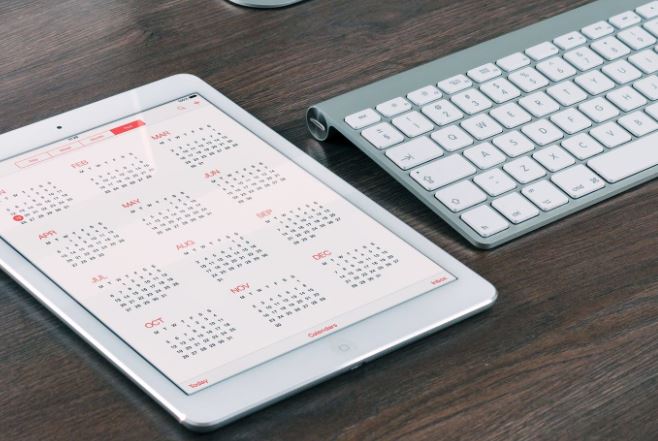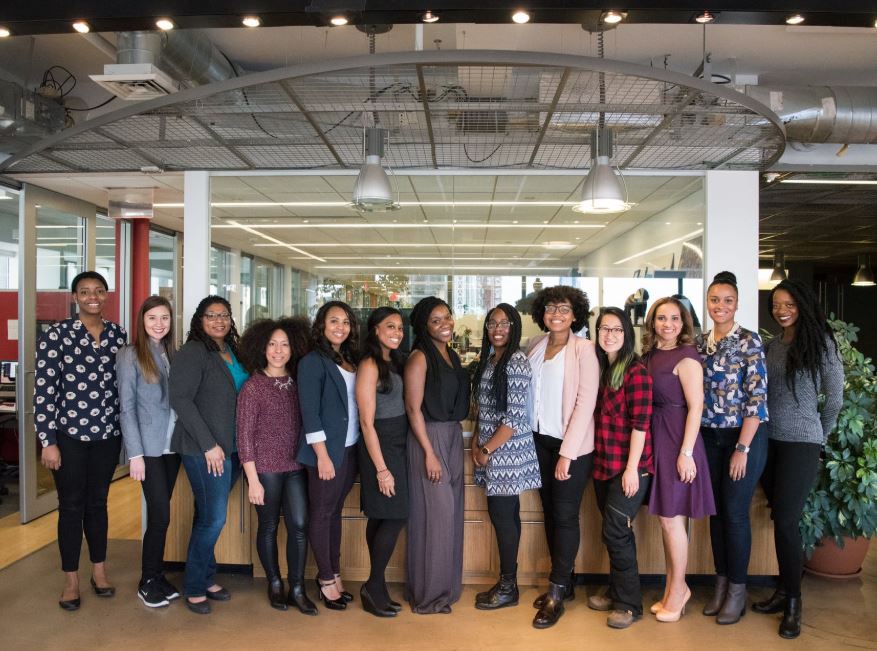 Managing records for Furloughed staff
3rd April 2020
There are several ways that People Inc. can help to record and manage information relating to Furloughed employees.
Updating the employee status for furloughed staff provides a quick and simple way to differentiate between those who are furloughed and those who are still working. Users can then list records separately (using the search tool or via filters), or combine Active and Furloughed staff in one filter.
Copies of any contract amendments of other associated paperwork should be attached to the employee's record for reference.
Users should add a new absence category to enable them to record more detailed information, including the dates associated with the period an employee is away from work. Furlough records are then recorded in the employee's absence history.
Keeping in Touch
27th March 2020
There are several different ways that People Inc. can help organisations keep in touch with their employees.
The latest version of the ESS system includes a Company News feature. Entries are added using People Inc. and these are listed in a panel on the ESS home page. Individuals can click on an entry to see more detail.
Click here for more information.
It is possible to generate e-mail and printed letters using People Inc. These are based on user-definable letter templates. The system keeps a record of all communication with employees.
Copies of letters can be attached to employee records and these can be made available via the ESS so that employees can read them electronically.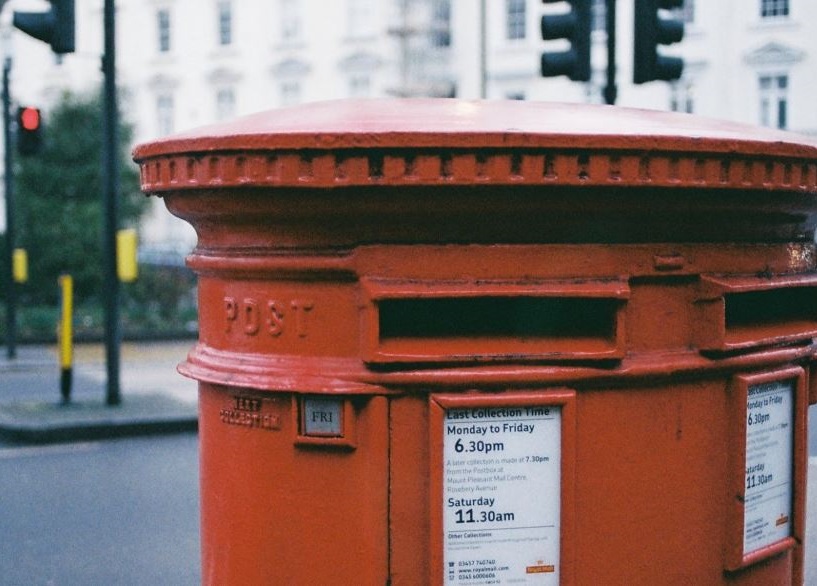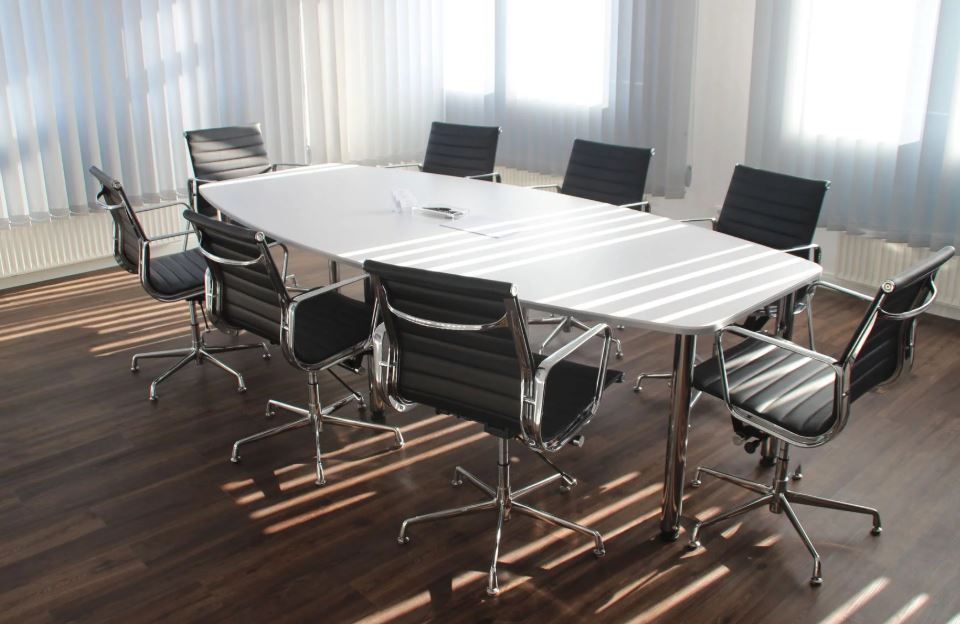 Employee Availability
20th March 2020
The Employee Directory is a simple way to find out which employees are currently at work. It shows contact details and information about availability.
At a glance it is possible to see an employee's contact details (based on a configurable list of People Inc. fields). This normally includes a photograph, and a link to call them or send them an e-mail.
The system displays an 'availability status' for each employee. This is based on their work-pattern, and their absence records (as recorded in the People Inc. system). Reset each night, individuals can change their status to 'not available', 'in a meeting' or 'working from home' to keep the list up-to-date.
Click here for more information about the People Inc. Employee Directory.
Working from Home
13th March 2020
While Home Working is clearly not a category of absence, recording it within an employee's Absence History has a number of benefits. First and foremost, it provides a central area to manage who is at work and who is working from home. This information can be accessed by management and other staff and can be reported on easily.
The absence calendars (both individual and group calendars) provide a visual summary of who is at work and who is working from home, and these are both readily available via the ESS module.
For organisations who use the Employee Directory, this tool give staff an indication of who is at work and who is not next to each employee's name (when the phone rings…)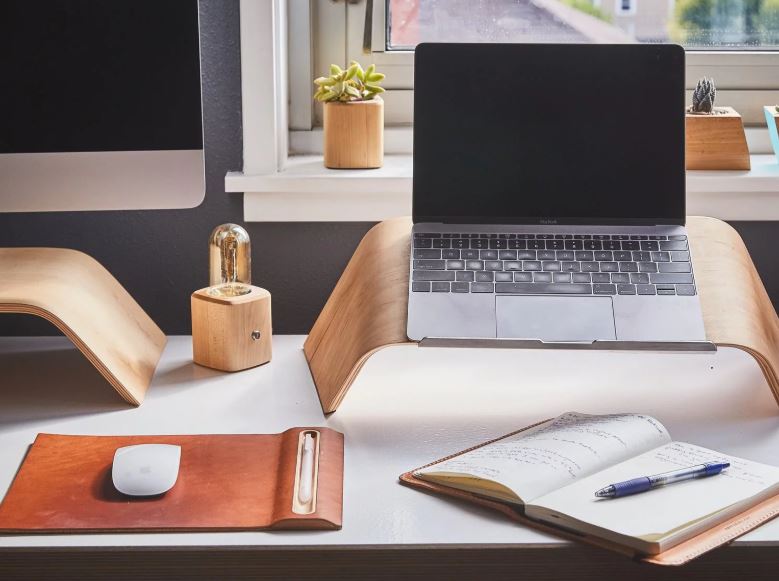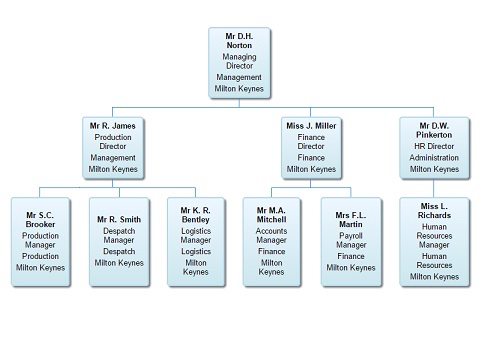 Organisation Charts
6th March 2020
It is possible to generate organisation charts using the information recorded within People Inc. These charts are generated using a plug-in (available as a free download). Having identified who reports to who, the chart is created with one click of your mouse.
Organisation Charts generated by the system include details of the employee's current position; employees are linked to their manager automatically (using the reports-to information from their current job history record).
Click here for more information about the Organisation Chart plug-in.
Download Report Examples
28th February 2020
It is possible to generate reports detailing all of the information held within the People Inc. system. And there are many many report templates available as free downloads from the Resources area of this website. These can be added to your People Inc. system and used to generate reports for distribution within your organisation.
Report templates can either be downloaded and imported manually (you will need to log in to the Resources area to do this), or they can be imported directly into your People Inc. system using the Report Browser plug-in.
Click here for more information about the Report Browser plug-in.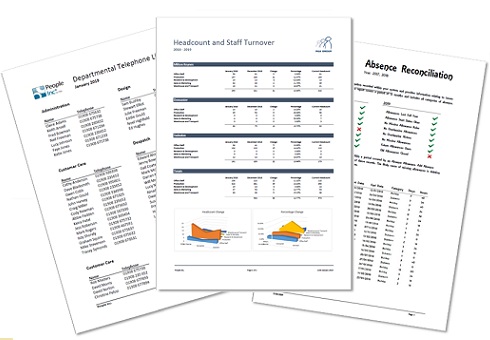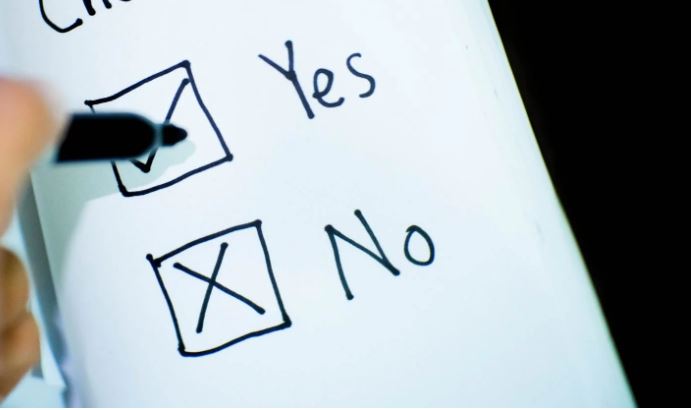 Personalise your Wizard List.
21st February 2020
There are around 30 or 40 Wizards and Plug-ins available for People Inc. Most users will not need them all. For example, somebody responsible for recruitment might only use the 3 recruitment-related wizards.
Each user can change the list of Wizards and Plug-ins they see using their personal preferences. These are accessed using one of the small buttons at the top of the screen (the button with a tick and a cross on it).
Note that it is also possible for administrators to limit access to Wizards and Plug-ins by customising the user's access profile. Displaying a list of just the Wizards a user needs will make the system easier to use.
Just for you this Valentine's Day.
14th February 2020
It is possible to change the theme the People Inc. system uses. Selecting a different theme changes the way the system looks. The theme is changed using one of the small buttons in the top left-hand corner of the People Inc. screen.
There are themes designed for different times of the year. Loading the Valentine theme adds love-hearts to controls on the screen and changes the screen background too.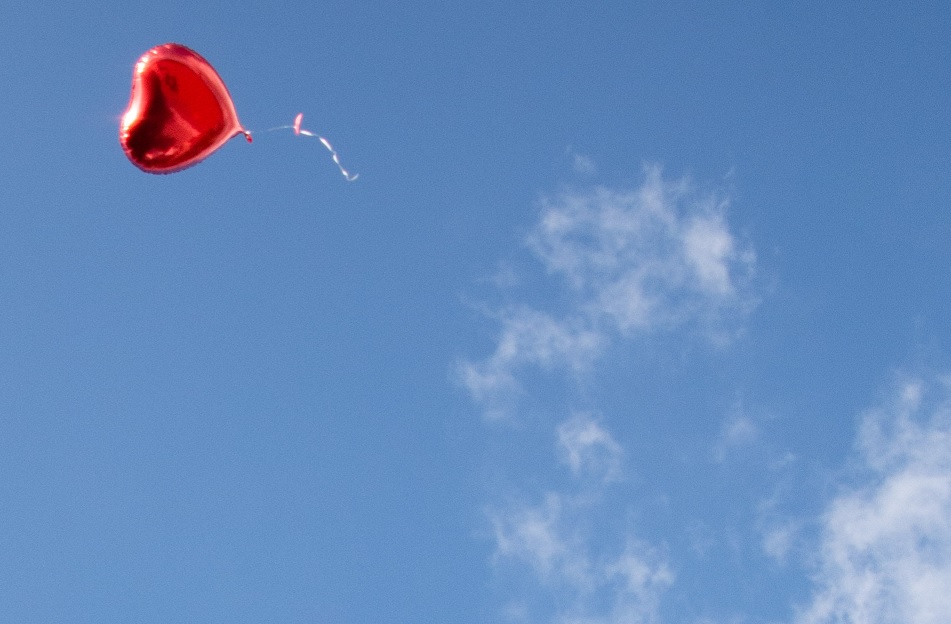 More Friday Tips
Click on the links below to view more Friday Tips