Latest Information and Updates
Spring 2023
---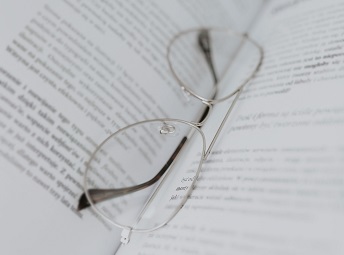 Carers Leave
31st May 2023
The Carers Leave act will come into force in 2024.
This act will mean that employees are entitled to one week's carers leave per year. Specifically, an employee is entitled to at least a week's leave during any period of 12 months. The entitlement is available from the first day of employment and can be used flexibly. This type of leave can already be managed within People Inc. and People Inc. Time. More...
Development Update
12th April 2023
We have a new article which provides an update from our development team discussing a range of technology, priorities plans and some more information about the upcoming changes for the web client.
We will have more information about the new update in the coming weeks as well as details on how we will be rolling this out to our clients. More...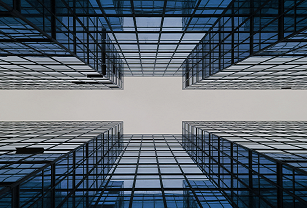 Winter 2022/2023
---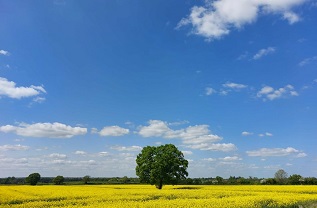 Styling Updates
21st February 2023
In this article the reasoning behind one of the changes coming to the web client later in the year is discussed.
The change relates to the ease by which a client will be able to customise the look and feel of their site as well as aesthetic changes intended to help match broader aesthetic goals within clients physical environment. More...
Development Update
23rd January 2023
We are currently hard at work creating a much-updated version of our web client. Our aim is to release this update by the third quarter of this year.
This release will include numerous updates both obvious as well as behind the scenes. Over the coming months will release more information about feature as well as how we will roll out this obtain to our clients.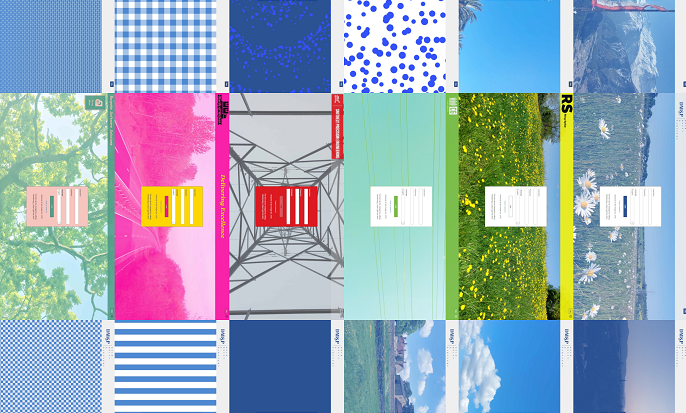 Autumn 2022
---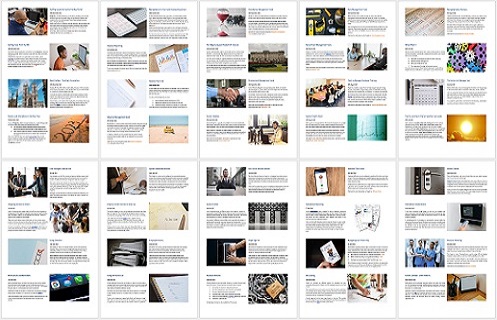 The Friday Tip - 4 Years and counting
11th November 2022
We have now been sending out the People Inc. Friday Tip for 4 years. Every week we spotlight a unique People Inc. feature (on our website and via e-mail).
Please contact us if you would like us to add your details to the Friday Tip mailing list, and if you would like to see some examples, there are more than 200 Friday Tips in the online digest. More...
Summer 2022
---
A Significant Milestone
1st September 2022
Twenty five years ago we first came together as a team and began developing HR software. Sincere thanks to everyone who is, or has been a member of our team.
And a big thank you to all our clients; to those we are working with today, but also to those who we were able to work with along the way. You made it possible.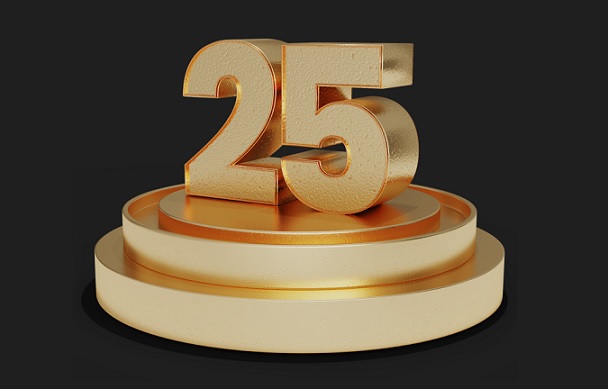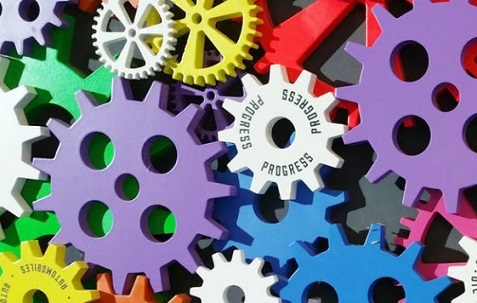 Wizard Pack 4
3rd August 2022
We have recently released Wizard Pack 4. This People Inc. feature provides updates to existing wizards, and includes a number of new tools for use with the system. If you currently use People Inc. and do not have access to the latest Wizards, please get in touch with our helpdesk team (on 01908 265111) and request a copy of Wizard Pack 4. More...
On-line Attendance Records
29th June 2022
Using the Employee Self-Service module, individuals can now access a summary of their attendance records for each pay period (including overtime information) using their mobile phone or a PC. This enables them to check that they have been paid for the hours they have worked, and saves them having to call the payroll team with their queries. More...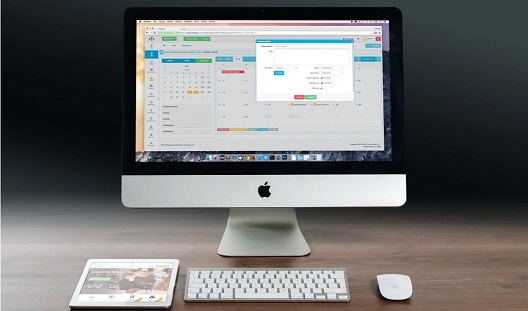 Spring 2022
---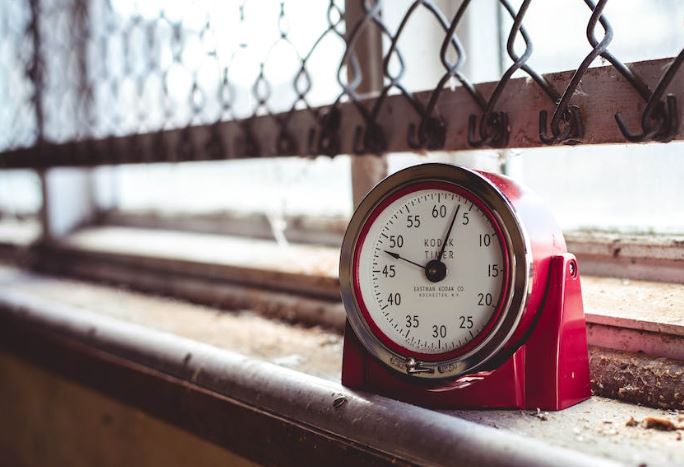 Time Recording and Job Costing
28th April 2022
In is important to record project or job-related hours when the cost of time spent working on each activity is passed on to the client. Having detailed information on the time the different activities take will also help when looking for efficiency gains.
People Inc. provides both software and hardware solutions for job costing. More...
Employment Legislation
22nd March 2022
Managing HR within an organisation requires a unique mix of qualities, knowledge, and skills.
Complying with employment legislation provides protection for employees, but it can also help to build a positive, enthusiastic workforce. We have compiled an overview of the important pieces of UK employment legislation. More...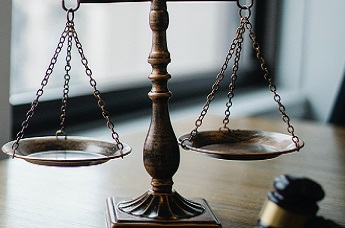 Winter 2021/2022
---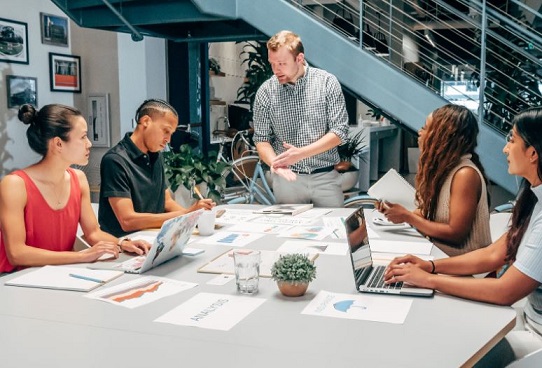 Resource Planning
15th February 2022
The People Inc. time Resource Planning tool is designed to help ensure that on any particular day, there are enough staff in each team to provide the cover that is needed. Users can set the level of resource required hour by hour, check that cover is available, and ensure that they do not exceed the daily budgeted hours for the team. More...
People Inc. Partner Training
12th January 2022
As part of the People Inc. partner scheme, we are running a series of training courses designed to improve system knowledge, build technical understanding, and standardise implementation methods. Open to all People Inc. partners, the courses will run over an 3-month period and will comprise weekly online instruction, practical exercises, and project-bases assignments.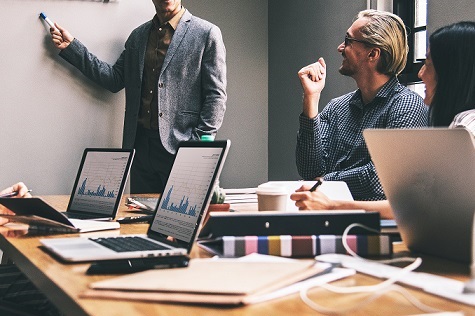 Autumn 2021
---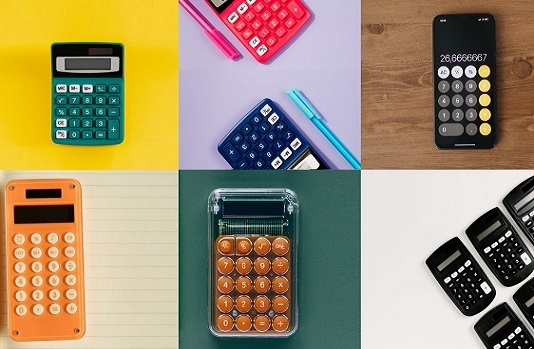 Online Tools & Calculators
9th November 2021
From absence percentage to turnover rate; we have added a brand-new section to the website featuring over 30 free to use HR tools and calculators. These tools provide a quick reference for common calculations used in human resource management. Each calculator includes the formula used as well as guidance and instructions. More...
Managing Competencies
12th October 2021
Organisations need to constantly look for new ways to meet the demands of their marketplace and the needs of their customers. To keep pace, processes need regular review, products and service need to be improved, and working practices must evolve. Competency Management provides one approach that can help prepare your workforce for your organisation's future. More...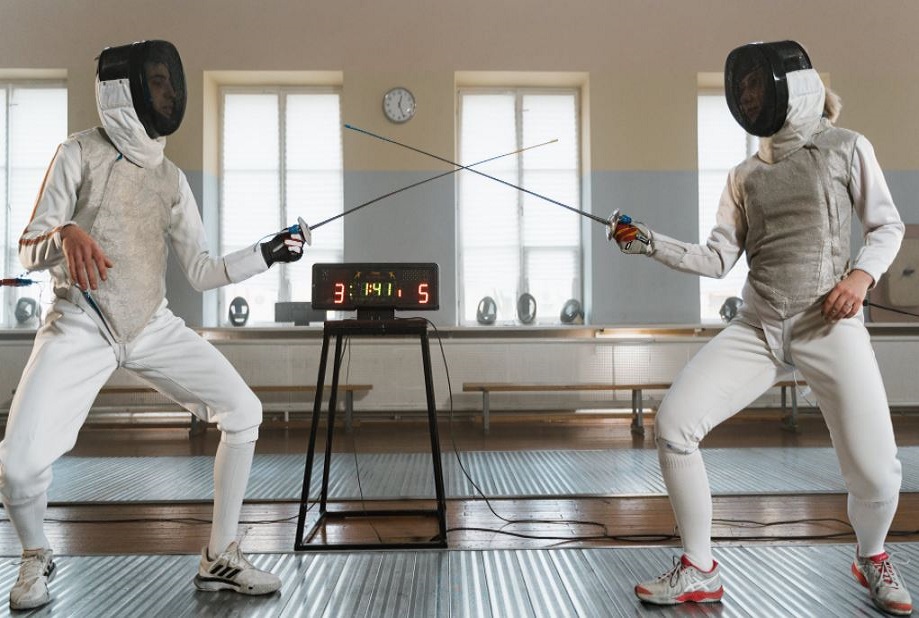 Summer 2021
---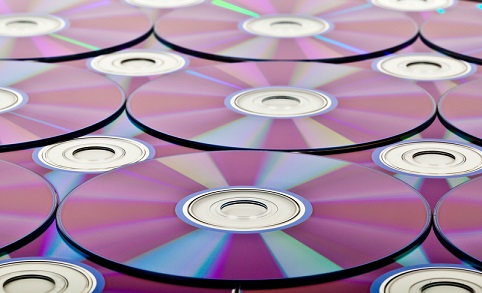 Self-Service Update
23rd June 2021
The June 2021 update for the People Inc. ESS module includes enhancements in the following areas: Training Registration, the Employee Directory, the Absence Request Wizard, the Scheduler tool, the Statistics tool, and the ESS Training Matrix. Please contact your People Inc. account manager for further information. More...
Spring 2021
---
Managing Action List Entries
22nd March 2021
The Action List provides a central area to record and manage activities that relate to employees and HR. Actions can be added manually or the process can be automated; task-lists can be set up within the system (for example managing starters and managing leavers). The Action list can then be managed using a new calendar tool: the Action List Manager. More...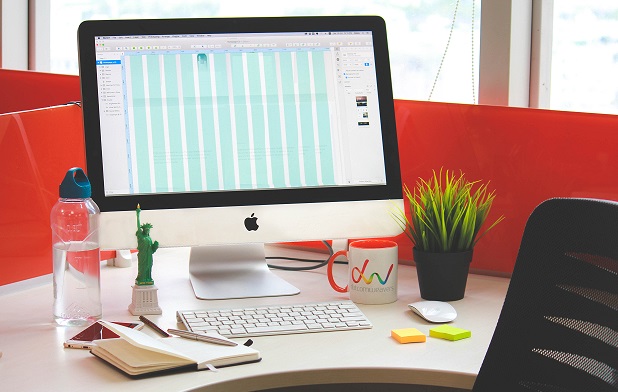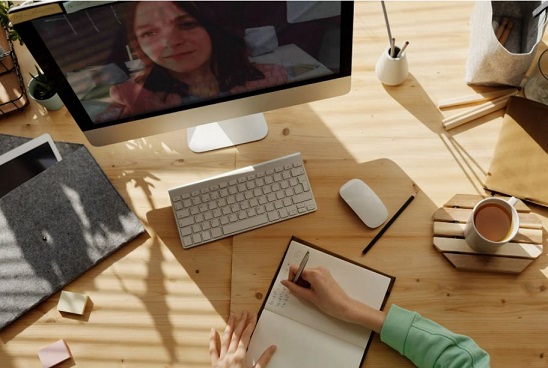 2021 Partner Conference
21st January 2021
Thursday 21st January brought us together for our annual partner conference. For the first time this was a virtual meeting, but once again it gave us the opportunity to take a look at a number of new People Inc. features, and discus our plans for the coming year. One of the main areas we discuss was the effect the pandemic has had on the way customers use People Inc. and how the system has helped during this period.
Winter 2020/2021
---
System Health Check
15th January 2021
A tool designed to help monitor and manage system data is now available. This tool will check that system has been kept up to date and identify potential issues; it provides users with an overview of the information held within their system and highlights any areas that should be reviewed or updated. More...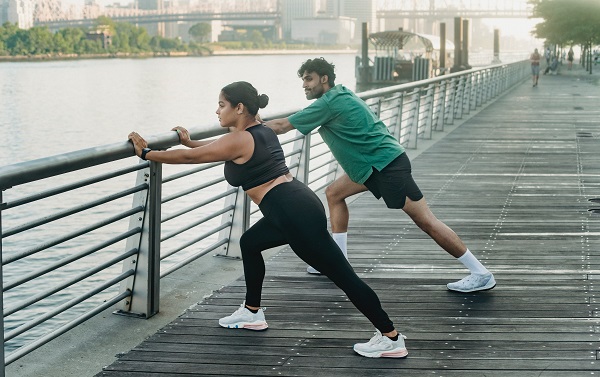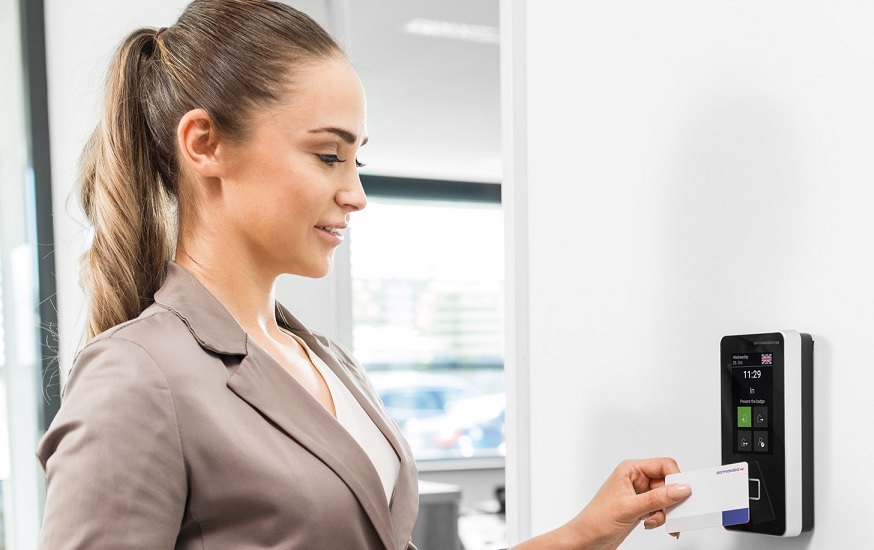 Time & Attendance Clocks
25th November 2020
The latest DormaKaba clocks are now available for use with People Inc. time. The 9600 and 9700 clocks provide different footprints and styles, ensuring that, together with the existing B-eco clock, there is something to suit a wide variety of different applications and requirements. All three models are available in both proximity and biometric versions.
Autumn 2020
---
Salary Review Manager
19th October 2020
The new Salary Review Manager wizard is designed to help HR teams update People Inc. following their annual pay review process. As part of the latest People Inc. Wizard-pack, the Salary Review Manager will be included with version 4.1 upgrades. More...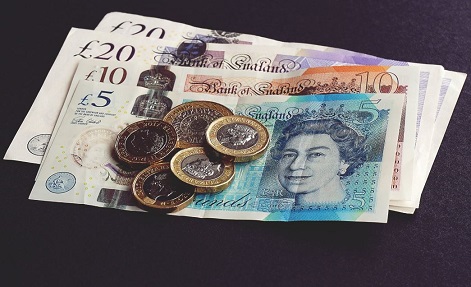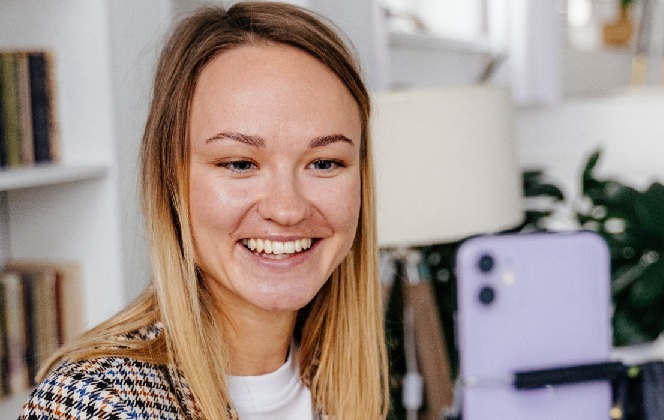 Online User Training Sessions
9th September 2020
In the coming months we will be running a series of 40-minute online training courses for those looking to get more from using People Inc. Rather than looking at the core areas of the system, each session will focus on a self-contained feature that can be implemented in just a few hours, and once set up, will deliver strong benefits.
Summer 2020
---
On-line Statistics
24th June 2020
Often referred to as a Dashboard, this new People Inc feature displays a graphical representation of rates and trends based on information within the system. This includes headcount and turnover, equal opportunities and staff absence rates. More...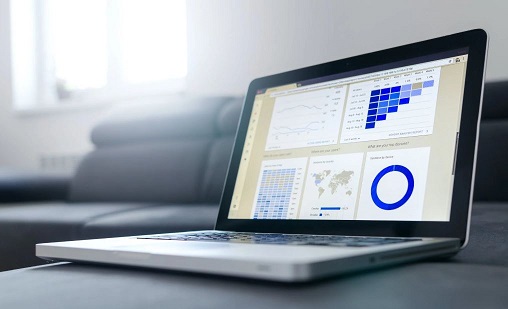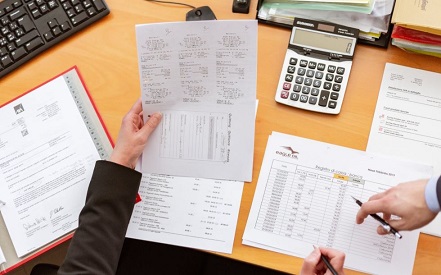 Reporting Update
10th June 2020
One of the projects undertaken during Lock-Down was a wholesale review of the People Inc. reports that make up the online report library. A significant number of new report templates have been made available, together with revisions and updates for quite a number of the existing reports. More...
Spring 2020
---
Holiday Bookings
17th June 2020
An update to a long-standing feature provided by the People Inc. ESS, this new facility provides employees with the means to review and request holidays (and withdraw requests), and it provides managers with a new tool to review and approve requests made by members of their team.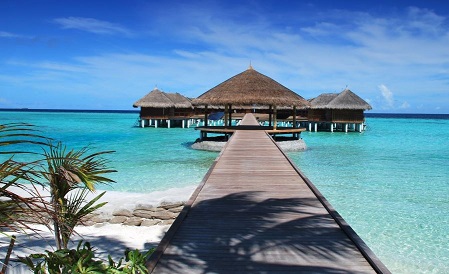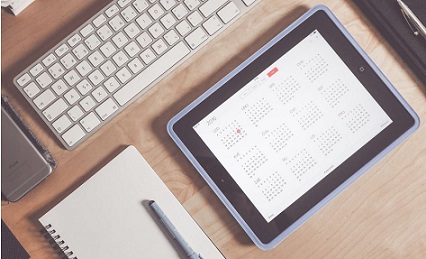 ESS Scheduler
14th April 2020
The ESS scheduler is designed to display key dates in a calendar view. Entries can include absence bookings, training courses, actions, anniversaries, shift-patterns and hours worked. Employees see just their own information (in a choice of calendar views); managers can see information for employees in their team. More...
Employee Directory update
18th March 2020
The employee directory enables staff to look up employee contact details and availability via their PC or mobile phone. The listings are based on information recorded within People Inc. The information displayed for each employee can include their phone number and e-mail, job details, department, location, and employee photo. More...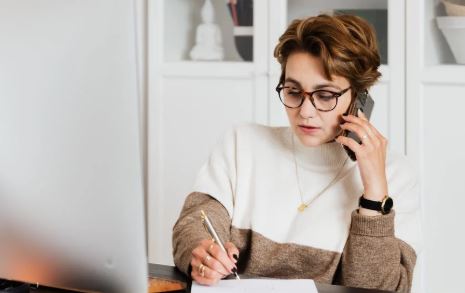 Winter 2019/2020
---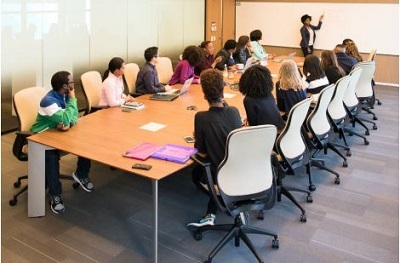 Training Matrix
18th February 2020
A full training history can be recorded against employee records within People Inc. This includes details of training they have attended and their training needs. The new training matrix plug-in displays a grid-view of training records, highlighting any dates that have been missed. It also enables users to book training courses and add training needs. More...
People Inc. Partner Event
16th January 2020
The 2020 partner conference took place in Stony Stratford on the 16th January. Attended by regional partners and resellers, the event is designed to showcase new product developments and provide training for key staff working within the People Inc. re-seller network. More...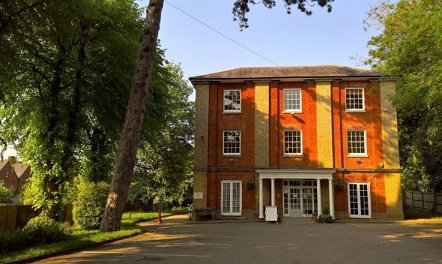 Autumn 2019
---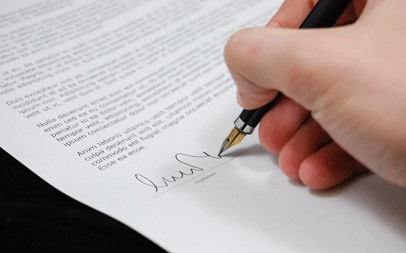 HR Policy sign-off
15th October 2019
The HR Policy add-on is designed to publish a list of policy documents via the ESS. Employees can then indicate that they have read and understood the documents. This information is automatically stored against employee records. Staff are automatically notified by e-mail when a new policy (or a new version of an existing policy) is added to the system. More...
Managing Company News
18th September 2019
The latest version of the People Inc. ESS module includes a feature the is designed to make company news available to staff. News items are added within the People Inc. system and these are aromatically listed on the Employee Self-Service module home page. Line managers and employees can click on each entry to read the news item in detail. More...
Summer 2019
---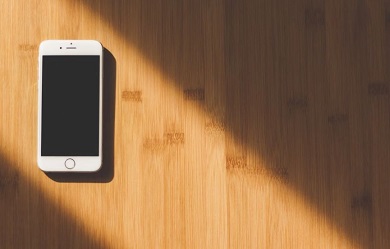 Software Clock
21th August 2019
Recording staff attendance is an important part of the payroll process. If the times that staff arrive and leave are recorded, they can be used to calculate hours worked, and to manage both overtime and flexi-time. When compared to physical clock terminals, software clocks provide an organisation with greater flexibility and a significant cost saving. More...
People Inc. Version 4
12th June 2019
Version 4 of the People Inc. family of products includes updates and new features for each of the three main modules. Productivity updates for the People Inc. HR system and an update to our new user-interface for People Inc. time are showcased within the all-new Employee Self-Service module. More...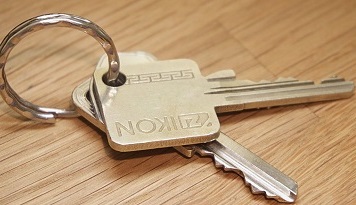 Spring 2019
---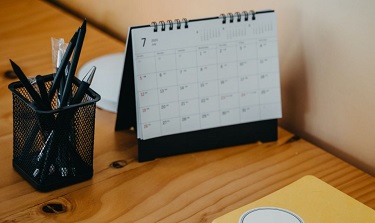 Absence Update
27th February 2019
Several absence-related features have been added to the People Inc. system. These include the means to report sickness via the ESS, an online return to work form, the means to register hours worked outside normal working hours and then book time off in lieu. Finally there is a feature that enables employees to buy or sell holiday days. More...
10 years Working with Partners
19th February 2019
Our annual People Inc. partner conference took place in Milton Keynes on Friday the 15th February. This year the event enabled us to celebrate 10 years working with partners to supply the People Inc. system to organisations in the UK. We would like to thank this team of People Inc. professionals for their dedication and service over the years. More...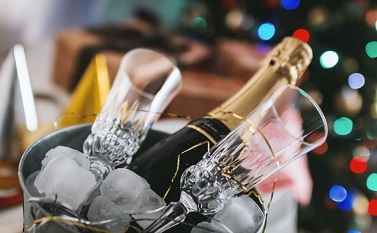 Winter 2018/2019
Staff Assessment
Assessing and developing competencies is an effective way to ensure that teams of employees have the attributes required for the work they do. Competencies is a general term for a range of different attribute, this can include: skills, knowledge, values, behaviours, and levels of performance. This new People Inc. feature enables staff to define levels for each of these attributes; staff are then assessed using these. More...
Notifications and Reminders
A feature is now available that generates notifications and reminders based on key dates within records stored in the People Inc. system. Once set up. the system automatically sends notification e-mail to users as expiry-dates or due-dates approach. The system will continue to remind the user (by e-mail) until the associated task is marked as 'completed' within the system. More...
Autumn 2018
Features Browser
The People Inc. Features Browser is a plug-in that enables users to select, download and install new People Inc. functionality. The downloadable features include the new screens made available as part of the regular system upgrades. We are continually adding to the library of downloads available for this plug-in. More...
The Friday Tip
Our helpdesk team have started to send out a helpful hint or tip to users each week on a Friday. Looking through the calls we received that week, we will select a topic that we feel others will have an interest in, and produce an e-mail to send out to users. More...
Summer 2018
People Inc. Webinars
We are going to start a series of free monthly Webinars to give our customers a better look at some of the interesting new developments we have made. Webinars have been done in the past for these topics and they were very popular. For this reason we are going to do them again in order to give those who missed out a chance to take part. More...
Org-Chart Feature
Organisational structure is best viewed and managed graphically using an org-chart. The People Inc. Organisation Charting plug-in generates organisation charts using information taken from the People Inc. system. It is available in two different versions: a basic version (a viewer), and an advanced version that can be used to re-work the company structure and update reports-to information. More...
Spring 2018
Wizards and Plugins Update
We have developed a number of Wizards and Plugins to help process information within People Inc. These include training and absence management tools, data utilities (to help comply with GDPR), a tool to browse our online Report Library, and our organisation charting tool. These new features are all available as free downloads via the Resources page. More...
People Inc. Partner Event
The 2018 People Inc. partner conference tool place at Putteridge Bury Conference Centre on the 14th and 15th March. Attended by regional partners and resellers, the event is designed to showcase new product developments and provide training for key staff working within the People Inc. reseller network. More...
Report Browser
The Report Browser is a People Inc. plug-in that enables users to review the report templates that are available as free-downloads from the People Inc. website. Users can then preview, select and install individual report templates for use within their People Inc. system. More...
Winter 2017/2018
Mail Queue Manager
It is possible to send email from within the People Inc. system. This can be done either manually using the screen e-mail feature, or automatically, when a particular condition is met or event arises. For example, it is possible within People Inc time, to configure the system so that it notifies a manager by e-mail when an employee is late. The Mail Queue Manager plug-in enables users to manage the system's queued email messages. More...
&nbsp
Absence Wizards
At the end of each year, new holiday allowances are created within People Inc. to help manage absence during the coming 12 months. Where holiday is carried over, or the amount of holiday increases with service, the system manages this automatically. Users can also 'close' (or lock) old allowances once they are up-to-date and then provide figures for accounting purposes. More...
Autumn 2017
On-line Payslips
A People Inc plug-in designed to import copies of payslips and attach them to individual employee records is now available. This enables employees to view their pay advice via a web browser using their ESS account. The plug-in processes batches of payslips making it quick and easy to add new payslips each month. More...
Bespoke Appraisal Forms
It is easy to manage on-line appraisals using the People Inc ESS system. This is standard functionality. However, we have been working with a leading UK-based supplier of medical equipment to provide them with a 5-step on-line performance appraisal facility. More...
Summer 2017
New Recalculate Data-Screen Wizard
Some information held in People Inc. is derived from data elsewhere in the system. When the user saves a record, this information is re-calculated. The Recalculate Data Screen wizard enables the user to recalculate all the records associated with a People Inc. screen. For example, if length of time since a training course was completed may not be up-to-date; this new wizard enables users to recalculate this information globally. More...
GDPR
The General Data Protection Regulation came into force in 2016. Designed to increase the level of protection afforded to personal information, the legislation will need to be considered when recording and managing HR information. GDPR replaces the current Data Protection Act legislation, and not only raises the level of protection required when managing personal details, but also ensures that individuals have a significant level of control over their own information. More...
Spring 2017
Training Management
It is important to ensure that each employee has the skills and knowledge to do their job safely and effectively. People Inc. enables users to manage the training undertaken by employees, define mandatory training based on job role, and record details of other training requirements. Three wizards help users manage training for groups of employees. Using these wizards it is possible to select any number of employees and register a training need, a course booking or the completion of a training activity. More...
Register an Employee as a Leaver
When an employee is marked as a leaver, a leaving date is recorded for them and their employee status is updated. A new People Inc. wizard enable users to reconcile important historical information recorded for the leaver.
To find out more about this new wizard click here.
Winter 2016/2017
New People Inc. Wizards
With the People Inc. 3.6 upgrade now in use by most of our clients, we have turned our attention to the development of Wizards. Wizards help users with multi-step or repetitive tasks, and enable them to perform potentially time-consuming updates quickly and easily. Click here for more details.
Departmental Timesheets
An ideal time-registration tool where the hours employees work are recorded and managed by their supervisor or manager. This is often the case in a retail environment, or where teams work independently. Details can include overtime worked by each employee. Submitted timesheets can be reviewed before they are passed on for payment. More...
Autumn 2016
New version of People Inc. released
An upgrade for People Inc. is scheduled for release in October 2016. Available free-of-charge to all existing customers, this release includes new functionality to manage the pay review process, a feature to export pay-related information, a wizard to help manage recruitment, and much more. It also introduces a new user-interface for the People Inc. system. To find out more about the upgrade click here
Timesheets
Employees can now record details of the hours they have worked using this new Employee Self-Service add-on. Daily entries are made in a weekly or monthly timesheet, and employees can record details of breaks taken. Once submitted, timesheets are passed to their line-manager for approval, before the information is made available for payment. More...
Summer 2016
Screen Manager Application
Available to users with a People Inc. Developer licence, the new Screen Manager application enables users to extract both full screen definitions and specific resources such as screen triggers from a development copy of People Inc. The XML file that is generated by the Screen Manager is then used to create the definitions for an identical resource in the client's live system. Please call your account manager if you would like to learn more about the Screen Manager application.
Social Mobility Surveys
Forms can be used to collect a wide variety of information. Amongst the most common HR forms is the annual staff appraisal form; most ESS users will create on-line versions of their appraisal forms. The same approach can be used to collect information about the social mobility of the workforce. To find out more about using People Inc. to manage Social Mobility Surveys click here.
Spring 2016
Active Telephone List (peg-board)
This People Inc. add on links directly to the system and displays a list of current employees together with their photo and contact details. It also enables staff to indicate their availability on a particular day (and displays their availability based on their absence records for that day as a starting point); so it is also a 'Peg-Board' that would be useful for example to receptionist, or others who answer the phone.
To find out more about the Active Telephone List add-on click here.
On-line Appraisals
There are a number of different ways that People Inc. can help to manage employee appraisals. Appraisal information can be recorded against an employee record and reminders set so that regular appraisals are arranged for individuals. An add-on is now available for the ESS that generates questionnaire-based appraisals. This enables users to specify a set of questions that employees and managers complete as part of the appraisal process.
To find out more about the on-line appraisal add-on click here.
Winter 2015/2016
Managing Expenses
A new feature designed to enable staff to submit expense claims has been added to the Employee Self-Service module. Expenses are approved by line managers before being passed for payment. Full records are retained within the People Inc. system.
To find out more about managing expense claims using People Inc. click here.
Autumn 2015
Generating Organisation Charts
Creating organisation charts can be a time-consuming activity. It is possible to create org-charts based on the information held within the People Inc. system. This not only saves time, but also ensures that information is based on just one set of records.
To find out more about generating org-charts from People Inc. data click here.
Web Recruitment in People Inc.
The People Inc. Web Recruitment add-on enables you to create a link between the system and the 'current vacancies' page on your company website. Using this add-on you can publish vacancy information directly onto your website simply by updating the information held within the People Inc. vacancies screen.
Candidates can browse this vacancy information and submit an application via an auto-generated application form. Their application is acknowledged (by e-mail) and their details are recorded within People Inc. The system will then notify those responsible for recruitment.
To find out more about the Web Recruitment add-on click here.
Summer 2015
Company Statistics
The new Statistics screen can be added to any People Inc. system in order to provide immediate analysis of company information, including headcount and turnover.
This analysis is shown in monthly periods within a dedicated screen which can be viewed by all users for a quick overview of the organisation to identify trends, problem areas, etc.
To find out how People Inc. can help you gather company stats, click here.
New Web Client
While most users have a copy of People Inc. installed on their PC, it is also possible to access the system using a web browser. To do this you need an optional People Inc. tool called the People Inc. Web Client.
The Web Client provides access to all employee details, file attachments, and historical records (and this information can be updated in the normal way). And there's more: letters and reports can still be generated.
To find out how the People Inc. web client can help you, click here.
Spring 2015
Pay Review Process
Managing the information associated with a pay-review can be complex and time-consuming. People Inc. provides functionality that will simplify the process and save time, will ensure that minimal data-entry is required, and make each step easy to manage.
During a Pay Review, provisional salary figures for employees are generated from exisitng records (often using a percentage or a fixed increase). These figures are then reviewed by managers and suggestions made for changes or adjustments for individuals who have performed particularly well or perhaps taken on more responsibility. Once these changes are approved, the organisation's salary records need to be updated, their payroll team (or supplier) informed, and letters generated for employees.
Each organisation will have their own approach to pay reviews and there are therefore a number of different options available to People Inc. users for the various steps in the process. To find out how People Inc. can help with your pay-review, click here.
Driving Incidents
Adding new screens to People Inc. can be an easy thing if you are used to the design module. If however, you are not very experienced you need not go without, we have designed a number of screens that we can add to your system in under 20 minutes. One of these is the new Driving Incidents screen.
To find out more, click here.
Winter 2014/15
Payroll Extract
The Payroll Extract enhancement to People Inc. is designed to enable users to access and extract details of changes that relate to payroll processing, quickly and easily. This information can then be transferred to the payroll software (or bureau) that you use.
Why do we need this? A lot of the information held within People Inc. will be duplicated in a payroll system and while this can be seen as inefficient and an unwanted overhead for an organisation, People Inc. is very good at collecting and managing payroll related details.
For more information, click here.
Shared Parental Leave
The new regulations for parental leave will allow parents to share leave that would otherwise be taken by the mother as maternity leave or the primary adopter as adoption leave. These changes will apply to eligible parents who are expecting on or after 5th April 2015.
To read more, take a look at our article.
Holiday Pay Calculations - Including additional/bonus payments
Holiday pay is typically calculated on basic salary alone. However, for employees that have no regular work pattern (e.g. a zero hour's contract) holiday pay is calculated using an average of all remuneration received in the previous 12 weeks, but what about commission? Or overtime? That's where People Inc. can help and you can decide how.
You can read more about how to manage this in People Inc. in our article here.
Autumn 2014
New 'Fit for Work' Legislation
New Legislation for long-term sick leave is due to arrive nationwide in May 2015, and People Inc. is already capable of recording the information.
People Inc. is a very flexible piece of software, which means that changes to legislation can easily be incorporated into the system. For example, in order to begin recording 'Fit for Work' information under the new legislation, you can easily manipluate existing screens or add a brand new one just for that information.
We have already been making changes to some of our customers systems. You can read more in our article here.
Russel HR Consulting - Guest Blog
Our Employee Self-Service blog has been posted on Russel HR Consulting!
Spring 2014
Web Recruitment Customisation
The People Inc. Web Recruitment add-on allows users to publish details of vacancies seamlessly onto their existing web site and style it to match.
There are 2 main steps in the recruitment process:
When a new vacancy is published the details will appear on the site, and it will automatically be removed when its ending date is reached.
When candidates apply online using this add-on, their details are recorded automatically within the People Inc. database.
A guide that describes how to make changes to the appearance can be found here. An example design is created to show the potential of changes to the standard design.
Winter 2013/2014
Employee Self-Service
The Employee Self-Service (ESS) has the capability to be customised to suit the theme of your company. We have recently released an informative document that describes the process and possibilities for customers interested in taking advantage of this. More...
Summer 2013
Partner - Lomond Systems
Having worked together on a number of projects during the past 3 years, People Inc. authors P&A Software Solutions, and Lomond systems are now working together to supply software and services to organisations in the North of England. More...
Earnie integration
A customer friendly guide for exporting Earnie data and importing in to People Inc. is now available on the resources page for payroll users.
Spring 2013
New Online Resources
FAQ's, Mini Sessions and more have been updated and added to the Resources page of our website available for download.
The FAQ's offer guidance for troubleshooting common alert messages, and how to create new users, import reports, and manage a daily run.
The Mini Sessions offer tutorials on the how to use the ESS, sending and configuring letters, courses and training management, and other important features of the system.
Winter 2012/2013
People Inc. Add-on - Pensions Reform
Following on from our recent work on pensions reform legislation, we have consolidated the ideas we reviewed during our online webinars with customers and have produced a Pensions Reform add-on for People Inc. to enable organisations to manage the information and processes associated with the legislation effectively. More...
Autumn 2012
New user training events
Free Webinars
After a break of around 12 months, a number of People Inc. mini-sessions were scheduled during September.
User Training
A number of centrally run training courses have been organised to cover these areas of the system in more detail.
Personnel Manager Training
Personnel Manager users have not been forgotten! We are running a report writer course in Milton Keynes on the 4th December to help users to improve their report writing skills. Please contact us for more details. More...
Winter 2011
People Inc. version 3.5 released
This week sees the release of a new version of People Inc. in the UK (version 3.5). This upgrade focuses primarily on the web module and delivers a redesigned user-interface for the web client (Employee Self-Service module). More...
Spring 2011
New Release of People Inc.
We are awaiting the new release of People Inc. v3.5.0...new and exciting functionality coming soon!
People Inc. partner event
The annual People Inc. partner event tool place on the 24th March at the Putteridge Bury Conference Centre near Luton. Attended by regional partners and resellers, the event is designed to showcase new product developments and provide training for key staff working within the People Inc. reseller network. More...
Great feedback from Report Writer Courses
If you missed the Report Writer courses in January, do not despair as we will be announcing more dates soon. In the meantime, read the comments from our customers who attended the course More...
Winter 2010
Delegate based Report Writer Courses
Customers of P&A Software can now enrol on a one day delegate based training course focusing purely on the art of report writing More...
Autumn 2010
P&A launches new taster sessions for People Inc. customers - 12th October 2010
By popular demand, P&A Software has launched a number of online taster sessions for customers. These sessions focus on a specific area of the software and focus on the benefits and possibilities. To receive invitations to our taster sessions just email us as info@pasoftware.co.uk
Spring 2010
2nd Partner Conference held at Putteridge Bury - 29th April 2010
A really successful day was had at the 2nd Partner Conference, held in the beautiful surroundings of the 16th century manor house, Putteridge Bury. More...
Winter 2009
Charity automates standard HR tasks
A national charity based in Northamptonshire has used People Inc. to increase its efficiency, by automating the time-consuming activities associated with absence management, More...
Nursery group chooses human resources software - People Inc.
A nursery group with 7 locations around the UK who employ in excess of 400 people extends their use of People Inc. More...
Summer 2009
Music Festival uses flexible software to manage the event
The flexibility of our software was demonstrated when local music festival organisers used it to help with the huge task of managing their annual event. Using a customised version of People Inc. we were able to manage everything from organising the hundreds of volunteers, right through to the sponsors, vendors, suppliers and of course artists.
Partners sign up with P&A Software - August 2009
P&A Software are proud to announce their official Partners Oryx Excel Ltd, AgathonHR, activHR Consulting Ltd, Software4HR, ITTD and Sigma Group.