Understanding Staff Abilities
12th October 2021
Users are able to define a competency framework based on the specific needs of their organisation within their People Inc. HR system. This can be used to build job profiles and run staff assessments, to establish details of the skills-gap and plan employee development activities. Competencies can also be used for talent acquisition and succession planning.
Request a call
If you would like to understand more about how competencies can be managed within the People inc. system, please contact us and we will ask one of our team to call you.
Competencies can be used in many different areas of personnel management to help provide focus and to improve effectiveness. Examples of this include staff assessments, remuneration reviews, recruitment and selection activities, succession planning, staff development and career planning.
Using HR Software to manage a framework of competencies designed specifically with the organisation's goals in mind is likely to improve the effectiveness of these activities significantly. It helps ensure that the focus is on the skills, knowledge, and experience needed for each role within the organisation (and on the goals the organisation has set).
The demands placed on teams and on individuals are constantly evolving. Products and services need to meet the ever-changing needs of customers, processes are updated, new equipment is used, legislation changes. To keep up with the changes, staff need new skills and qualifications, they need training and they need to gain experience in new areas, and sometimes employees with a completely new skill set are required.
Building Blocks
A competency framework is the cornerstone of any competency management programme. This framework is made up of both core competency definitions, and competency definitions aligned with the organisation's aims and goals.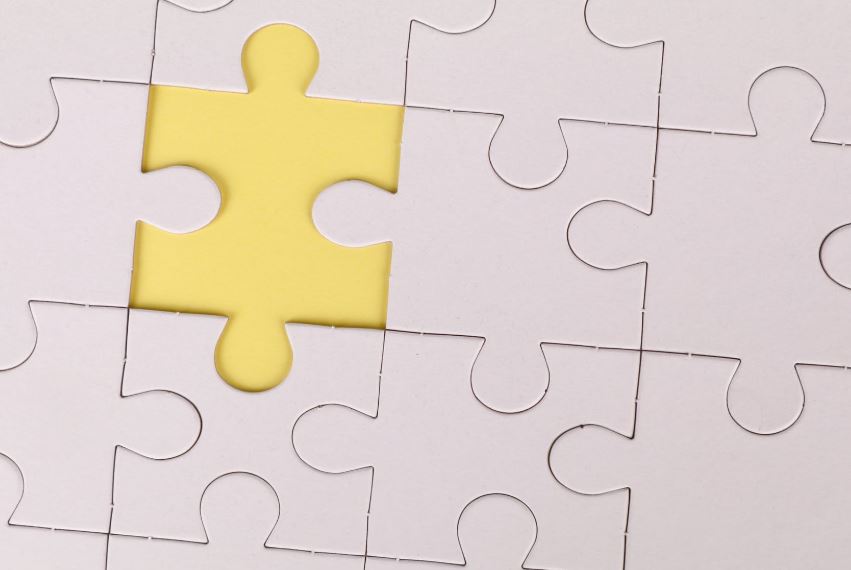 Individual competency definitions include a number of clearly-defined levels that are used during the staff assessment process. Job profiles are built using these definitions, specifying the attributes (and the levels) required for each role. Staff can then be assessed using the profile of competencies defined for their current job (and future roles they are interested in). This information can be used to feed employee development and career planning activities.
Using Competencies within HR
There are a variety of different ways that competencies can be used to help develop your workforce.
A competency profile can be added for each job definition within the organisation, linking competencies (as a specified level) to the role. This profile can then be used as the basis for staff assessments.
Details of competency-based staff assessments can be recorded within the system via the the Employee Self-Service module (by line managers). This automatically keeps the employee's competency profile up-to-date.
Competency information can be used for skills gap analysis. This information can then form the basis of a staff development plan. It may also be used during restructuring or recruitment activities.
Succession planning and career planning can benefit from a focus on competency profiles for job roles and employees. Having a succession plan benefits the organisation and provides motivation for individuals.
Using Talent Mapping based on a competency framework can help to ensure that an organisation develops the skills and experience it needs, which in turn makes sure it is well positioned to achieve its goals.
More Information
Click on the blue 'Learn More' button to view more information about how People Inc. can help your organisation with competency management. Alternatively join one of our competency management webinars (see below). If you would like to discuss competency management in more detail with us, please call the People Inc. team on 01908 265111.

More Information
Competency Management
Learn More
Webinars
If you would like to learn more about managing competencies using People Inc, please join one of our free webinars:
Wednesday 24th November at 11am
Wednesday 24th November at 2pm
Thursday 25th November at 11am
Thursday 25th November at 2pm
Use the blue 'Webinar' button to book a place.

Webinar
Click here to join a webinar.
Webinar
Adding Competency Management to your People Inc. system.
Competency management features are available as People Inc. Features Browser updates. These were included in the People Inc. version 4 upgrade. The standard features include screens to define a competency framework, and screens to build job profiles and employee profiles. Additional screens are available to manage employee assessments and to manage strategic competency definitions. Please call our help desk to discuss adding this functionality to your copy of People Inc.
Can we help?
If you have not found the information you are looking for (information about managing competencies or a related topic), please contact us on 01908 265111, or click the button below to request a call-back.
---
Discover more about these topics

Related Features
People Inc. provides a variety of tools to help build a workforce to meet the challenges your organisation faces. Some examples are provided below:
External Resources
The following links provide additional information about Competency Management. The links are to pages on websites over which we have no control. This information is provided for reference only.
A brief guide to competencies (www.gov.uk) - External Link.

Competence - human resources (www.wikipedia.org) - External Link.

Competence and competency frameworks (www.cipd.co.uk) - External Link.