11th November 2015
Introduction
Employees can now record and submit details of their expenses via the People Inc. ESS module. Expense claims are passed for approval before the details are passed to finance or payroll staff for payment.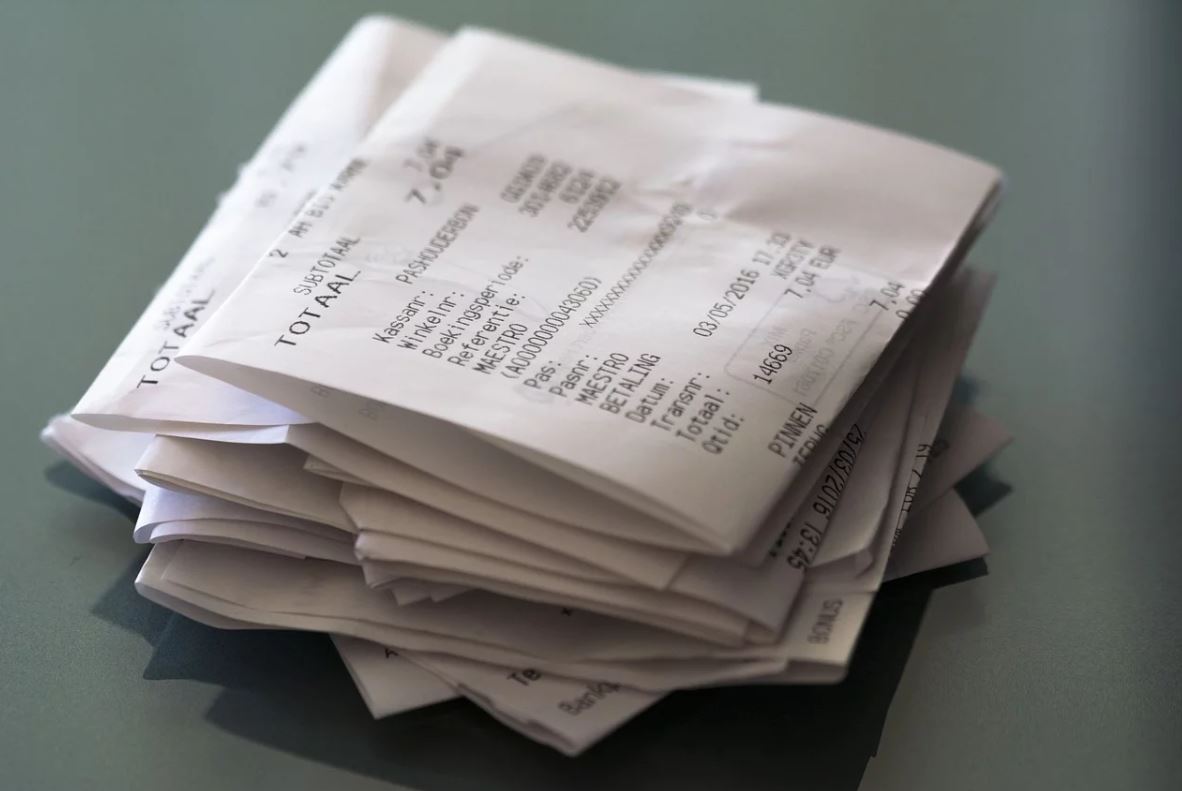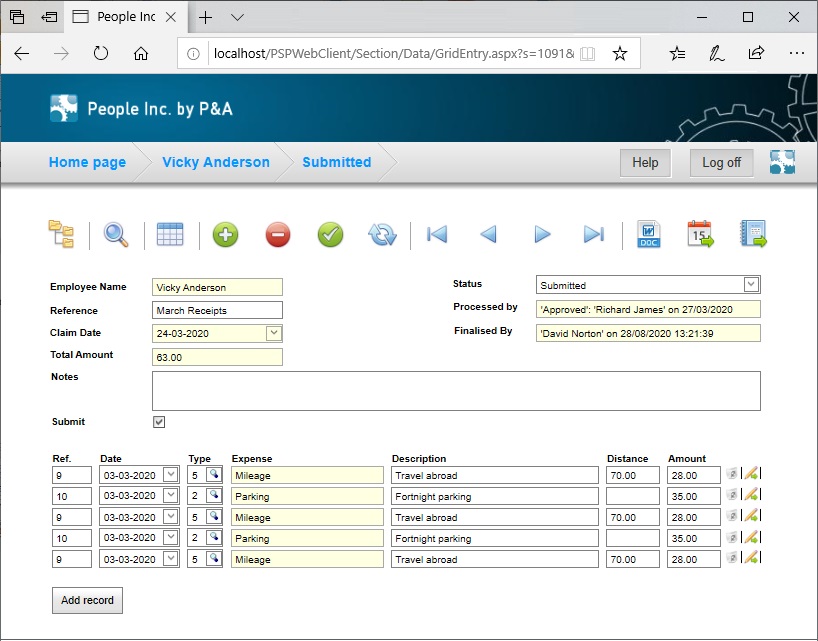 Managing Expenses
The Expenses add-on is accessed via the Employee Self-Service module. The feature manages expense claims in the following way:
Employees complete and submit expense claims via the ESS (it is possible for individuals to review a claim a number of times before they submit the form, and they can attach expense receipts to the claim if required).
The claim is automatically routed to their manager for review/approval (they are notified that new claims have been submitted via e-mail). New claims from members of their team appear in one list in the ESS.
If they are not happy with part of the claim they can make changes themselves (if this feature is enabled) or they reject the claim. When an expense claim is rejected it is passed back to the employee for re-submission.
When an expenses claim is approved it is either marked as ready for payment, or passed for second-level approval (by a senior manager or finance for example).
Details of approved expense claims are extracted (usually in spreadsheet format) and passed to payroll.
At each stage, the employee is informed of progress with their expense claim via e-mail.
More Information
For more information about managing expense claims using People Inc. join one of our webinars (see below), click on the 'Learn More' button at the bottom of this page, or call the People Inc. team on 01908 265111.
Webinars
If you would like to learn more about the Expense Cllaims add-on, please join one of our free webinars:
Wednesday 25th November 2015 at 11am
Wednesday 25th November 2015 at 2pm
Thursday 26th November 2015 at 11am
Thursday 26th November 2015 at 2pm
Click on the button below to book a place on a Webinar, or call People Inc. on 01908 265111.

Learn More
Learn more about managing expenses
Learn More

Webinar
Click here to join a webinar.
Webinar